England Central South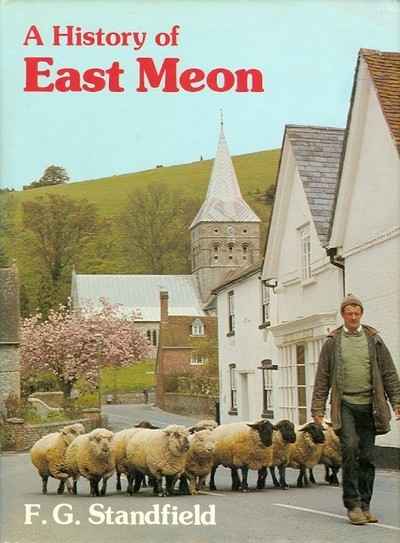 Hampshire - Standfield, F.G.
A HISTORY OF EAST MEON
Illustrations from b&w photographs and etchings, reproductions of old documents, maps on endpapers, glossary, references & index, previous owners' inscriptions on verso of endpaper and half-title, xvi & 150 pp, red boards in d/w, spine of d/w faded, otherwise in very good condition, Phillimore (Chichester, Sussex) 1984, £9.50, B4a
24.5 x 18.1 cm, 600g, ISBN 0 85033 495 0
A village 4 miles west of Petersfield, near the source of the River Meon and the Neolithic hill-fort of Old Winchester Hill. See the description (below) from the dustwrapper flap.
The book is now out of print.
£10.50
(FREE UK Mainland delivery)
Click to enlarge images below