England South-West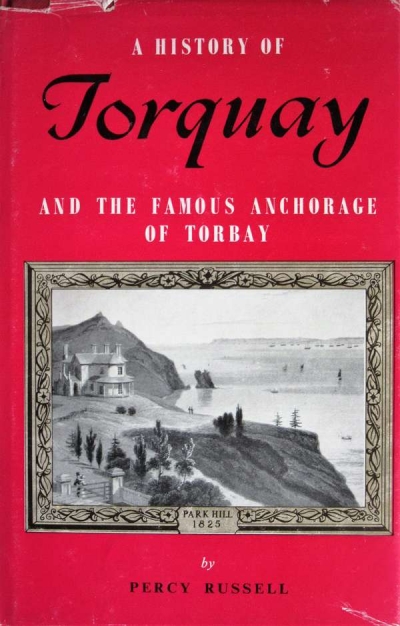 Russell, Percy
A HISTORY OF TORQUAY
And the Famous Anchorage of Torbay, photo frontispiece and numerous b&w illustrations from engravings, paintings and photographs, maps (including folding coloured contour map reproduced on endpapers, short bibliography, index, xiv & 206 pp, red boards in d/w, top edge of d/w tatty with small areas torn from rear cover, otherwise in very good condition, Torquay Natural History Society (Torquay, Devon) 1960
21.4 x 13.4 cm, 510g, no ISBN
See the description below from the author's preface.
There may well be a story behind the disclaimer (reproduced below) on the dedication page . . . !
The reason for the damage to the top of the dustwrapper is simply that it is too tall for the book it covers, so the damage was to a large extent inevitable.
Long out of print.
£11.75
(FREE UK Mainland delivery)
Click to enlarge images below