Walking & Trekking
Please scroll down for details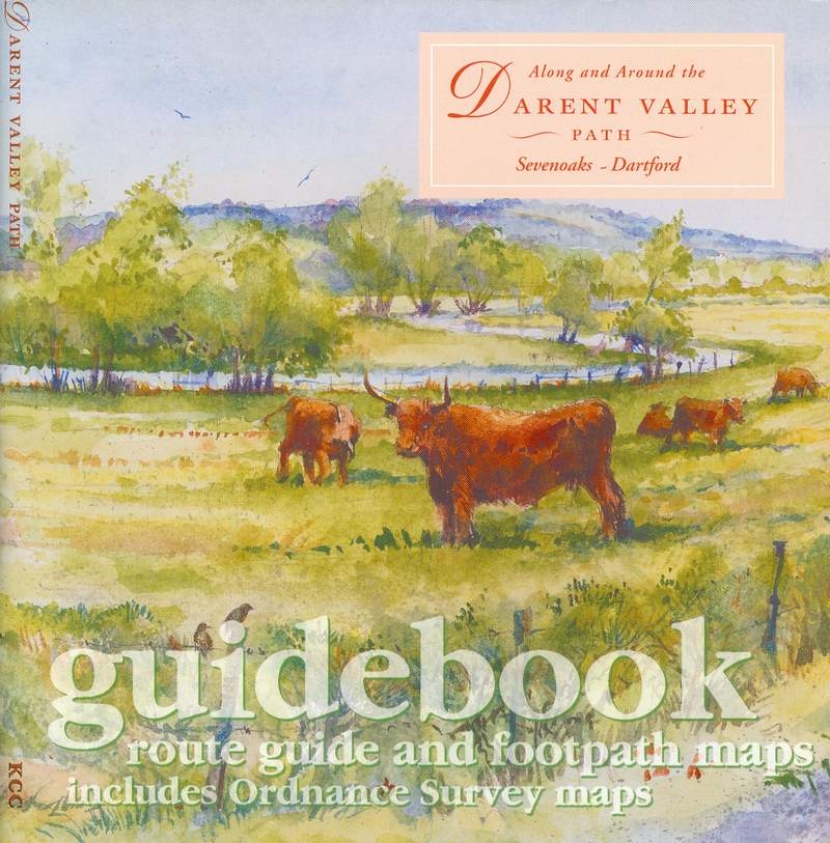 Click to enlarge images below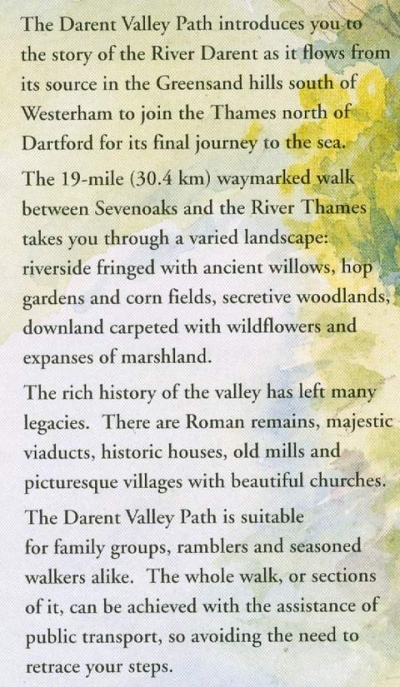 Kent - Jenner, Lorna & Lawton, Eila (editors)
ALONG AND AROUND THE DARENT VALLEY PATH
Sevenoaks – Dartford, very numerous colour illustrations from photographs and watercolours, location and transport maps, separate section of route maps from Ordnance Survey maps enlarged to 3.5 inches to the mile, bibliography, glossary of place-names and index, 68 pp plus separate 28 pp section of route-maps, stapled pamphlet, in very good condition, Kent County Council 1997
20.8 x 21 cm, 330g, ISBN 1 87301 053 2
That is, the valley of the River Darent, which rises on the greensand ridge to the south of the North Downs near Sevenoaks and flows into the Thames Estuary at Dartford. See the description from the book's rear cover.
The book also includes short sections on notable residents of the valley, such as Octavia Hill, founder of the National Trust, the artist Samuel Palmer, the historian Edward Hasted and the engineer Richard Trevithick, better known for his steam engines in Cornish mines.
The separate route-map section is stapled into the centre of the main pamphlet and is clearly intended to be removed and used on the walk, as it is printed on glazed paper which would probably resist the odd shower.
The Kent County Council website says the Guide is no longer available.
£8.50
(FREE UK Mainland delivery)