Nautical
Books >
Nautical
>
THE ASHLEY BOOK OF KNOTS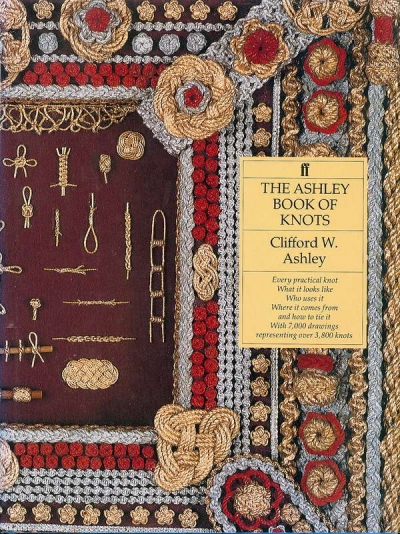 Ashley, Clifford W.
THE ASHLEY BOOK OF KNOTS
Corrected 2nd edition with amendments by Geoffrey Budworth, each knot illustrated with line-drawn diagrams (see specimen page below), 8pp b&w photo illustrations, bibliography, glossary and index, xii & 620 pp, blue boards with blue cloth spine, in d/w, spine of d/w sunned, otherwise in very good condition, Faber & Faber 1993
27.6 x 20.5 cm, 1830g, ISBN 0 57109 659 X
A veritable doorstop of a book, though perhaps more useful than a doorstop. It is still in print in this country at £50.00, or an even steeper $85.00 in the USA.
I had no idea there was an International Guild of Knot Tyers. Perhaps they read books in their spare time?
As the book weighs over 1.8kg, it would cost a good deal to send abroad. If you are outside the U.K. and are thinking about buying it, please email us first on enquiries@monkshillbooks.co.uk and we will quote a price for postage.
£24.00
(FREE UK Mainland delivery)
Click to enlarge images below