Canals & Inland Waterways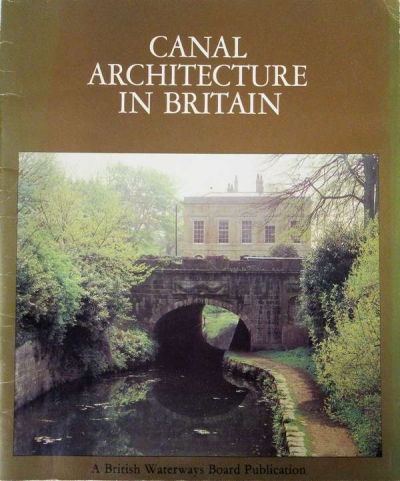 [Pratt, Frances]
CANAL ARCHITECTURE IN BRITAIN
An Introduction to the Fascinating Buildings and Structures of Our Waterways, very numerous illustrations from colour photographs and in b&w from line-drawings, old engravings and Victorian-era photographs, coloured map, short bibliography, 40pp, stapled pamphlet with pictorial card covers, front and rear edges of covers sunned, edges of covers a little rubbed, but contents very good, British Waterways Board 1976
29.8 x 24.9 cm, 240g, ISBN 0 90321 813 5
Not just an album of modern photographs – there is a good deal of informative text. See the specimen page below, which was only just able to fit on to our scanner.
See also the extract from the pamphlet's foreword below.
The author is not mentioned at all within the pamphlet, but a hardback edition of the book was also published, which bears her name on the cover.
Long out of print.
£5.00
(FREE UK Mainland delivery)
Click to enlarge images below