Military History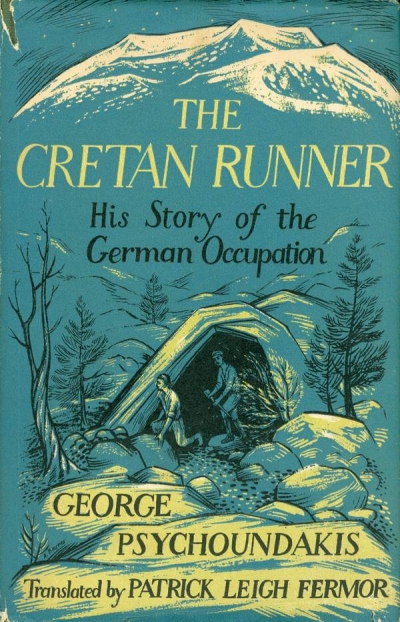 Psychoundakis, George
THE CRETAN RUNNER
His Story of the German Occupation, Translated by Patrick Leigh-Fermor, b&w photo illustrations, double-page map, notes under text, index, xii & 242 pp, green boards in d/w, small tears to d/w, corner of illustration at p228 folded over, otherwise in good condition, John Murray 1955
21.5 x 13.4 cm, 500g, no ISBN
See below the description from the rear of the dustwrapper.
This book has become a Second World War classic. The UK paperback rights were sold to Penguin, who keep the paperback in print at £9.99. The only other hardback edition we can trace is the Folio Society edition of 2009, which is now out of print.
Our copy is the first edition, if such things impress you. Being a properly-bound hardback, it is also a great deal easier to read than a perfect-bound paperback. Copies of the 1955 first edition with dustwrapper seem to start at £61 and go upwards . . .
£15.00
(FREE UK Mainland delivery)
Click to enlarge images below