Early Modern History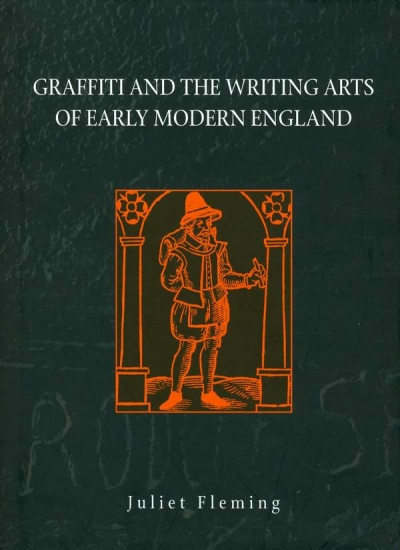 Fleming, Juliet
GRAFFITI AND THE WRITING ARTS OF EARLY MODERN ENGLAND
B&w illustrations from contemporary documents, engravings and photographs, notes, bibliography and index, 224 pp, black boards in d/w, as new, Reaktion Books 2001
20.7 x 15 cm, 510g, ISBN 1 86189 089 3
See below the description from the dustwrapper flap.
The dark background to the front of the dustwrapper is a darkened photograph of one of the graffiti illustrated in the book – in other words, it is meant to be like that . . .
Now out of print, and, judging by the astonishing prices charged by other booksellers, very few copies seem to have been printed. The book was priced at £25 when published, which would be worth over £40 today.
£16.00
(FREE UK Mainland delivery)
Click to enlarge images below