Modern History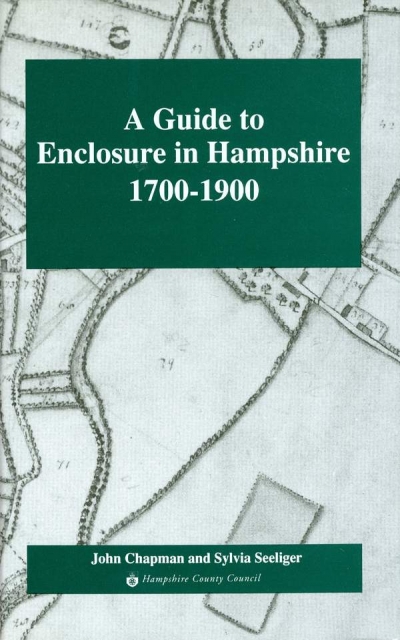 Chapman, John & Seeliger, Sylvia
A GUIDE TO ENCLOSURE IN HAMPSHIRE 1700-1900
Hampshire Record Series No.15, frontispiece & 4 b&w plates from old maps, extensive section (pp 181-364) of parish enclosure maps using modern OS maps (see specimen below), glossary, bibliography and list of map sources, indexes of persons and fields, commons and minor places, xxvi & 403 pp, green cloth in d/w, as new, Hampshire County Council (Winchester) 1997
21.5 x 13.1 cm, 730g, ISBN 1 85975 109 1
See below the description from the dustwrapper flap. Each volume of the series was published separately and stands on its own.
A work of astonishing thoroughness – see the specimen page below.
Surprisingly in view of the book's age, it is still available from the Council at £8.00 including postage. This has not stopped other booksellers on The Website That Is Intent on World Domination asking as much as £40.85 for their copies . . . !
£7.50
(FREE UK Mainland delivery)
Click to enlarge images below