Social History and Economics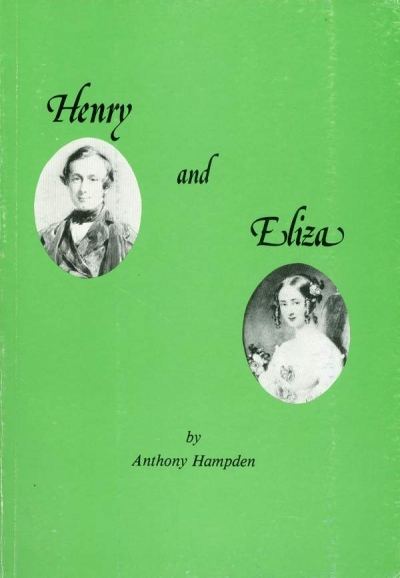 Hampden, Anthony
HENRY AND ELIZA
A Portrait of a Family in the Mid-Nineteenth Century from the Letters of Mr Speaker Brand and His Family, b&w illustrations from portraits, photographs and engravings, two folding genealogical tables, viii &197 pp, sewn paperback, covers a trifle rubbed, otherwise in very good condition with uncreased spine, privately published, undated (c.1980?)
20.9 x 14.1 cm, 300g, no ISBN
'Mr Speaker Brand' was Henry Brand, MP for Lewes in East Sussex 1852-67 and for Cambridgeshire 1868-84. He was also Chief Whip of the Liberal Party 1859-67 and Speaker of the House of Commons 1872-84.
These letters, however, cover only the period 1839-59. The author is Henry Brand's great-great-grandson.
See the author's introduction below.
£9.00
(FREE UK Mainland delivery)
Click to enlarge images below