Aircraft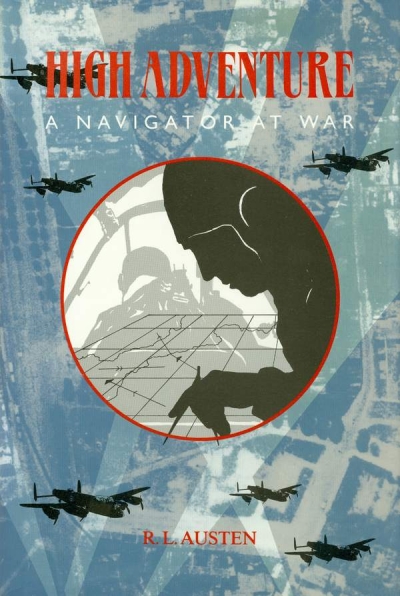 Austen, R.L.
HIGH ADVENTURE
A Navigator at War, presentation inscription from the author on half-title (see picture below), a few b&w photo illustrations, specimen navigator's flight charts on endpapers, index, xii & 230 pp, black boards in d/w, spine and top edge of d/w a little faded, otherwise in very good condition, Barry Rose (Chichester, West Sussex) 1989
24.1 x 15.9 cm, 640g, ISBN 1 87232 820 2
That is, during the Second World War, navigating mainly Lancasters (as per the front cover of the book), but with short periods in Beaufighter night-fighters, Wellingtons and Stirlings. There is some description of the use of early airborne radar.
Long out of print.
£12.50
(FREE UK Mainland delivery)
Click to enlarge images below