Art
Books >
Art
>
JAN VAN EYCK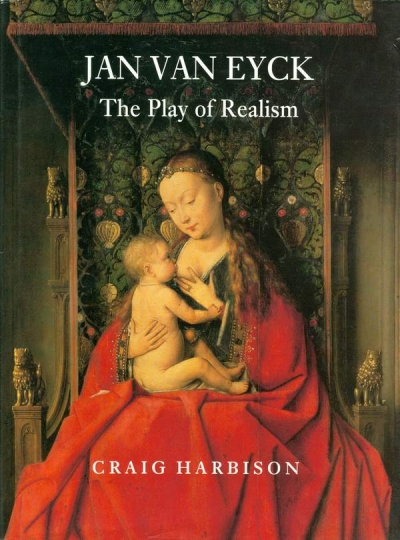 Harbison, Craig
JAN VAN EYCK
The Play of Realism, very numerous illustrations in colour and b&w from paintings, illuminated manuscripts and drawings, modern photographs, bibliography (with an extensive commentary), list of illustrations and index, 228 pp, turquoise cloth in d/w, in very good condition, Reaktion Books 1991
27.9 x 20.4 cm, 1140g, ISBN 0 94846 218 3
See below the description from the dustwrapper flap.
The book is still in print, but only in paperback, at £20.00. However, the paperback edition is in a much smaller format (21.6 x 14 cm) and, it would appear, printed on inferior paper, so that the details of the paintings are more difficult to see. Our hardback copy is bound in cloth and will open flat.
Beware – this is a heavy book and would cost a good deal to send abroad. If you are outside the U.K. and are thinking about buying it, please email us first on enquiries@monkshillbooks.co.uk and we will quote a price for postage.
£9.75
(FREE UK Mainland delivery)
Click to enlarge images below