England Central South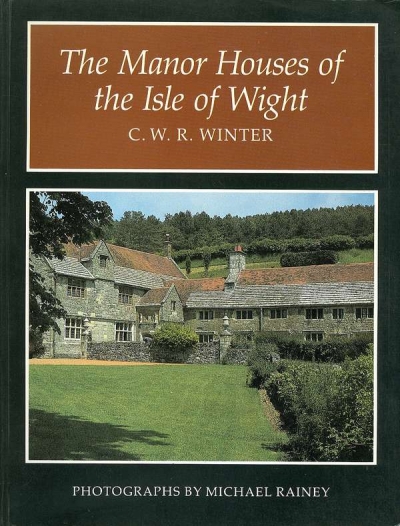 Winter, C.W.R.
THE MANOR HOUSES OF THE ISLE OF WIGHT
Photographs by Michael Rainey, very numerous b&w illustartions from photographs, portraits and engravings, location map, appendix giving list of Domesday manors, short bibliography, index,208 pp, sewn paperback, extremities a little rubbed, closed edges of pages a little spotted, otherwise in very good condition, Dovecote Press (Wimborne, Dorset) 1984
25.8 x 19.6 cm, 660g, ISBN 0 94615 929 7
See below the descriptions from the book's half-title and from the rear cover.
The book was also issued in hardback in pictorial glazed boards, but both editions are now becoming scarce.
It is a shame that the illustrations are not in colour, but there is a two-page list of subscribers at the end of the book, so the publishers seem to have had trouble raising enough funding even for this black-and-white production.
Long out of print.
£17.50
(FREE UK Mainland delivery)
Click to enlarge images below