England South-East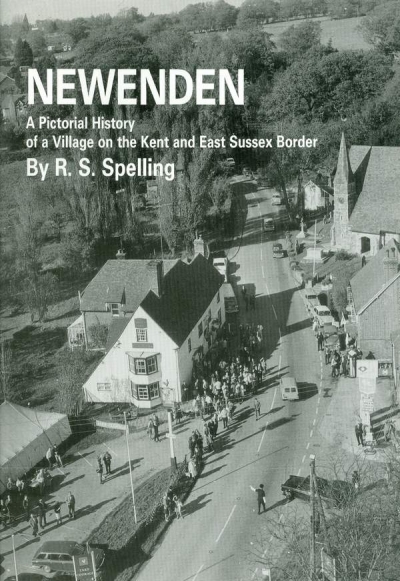 Spelling, R.S.
NEWENDEN
A Pictorial History of a Village on the Kent and East Sussex Border, numerous b&w illustrations from photographs and one Victorian engraving, sketch-map of the village, short bibliography, 28 pp, stapled pamphlet with glazed card covers, bottom inner corner of pages a little crinkled from damp, bottom staple a little rusty, otherwise in very good condition, privately published by the author (Tenterden, Kent), undated (c.1988)
29.5 x 20.9 cm, 130g, ISBN 0 95106 622 6
On the A28 between Tenterden and Rye, and served by the heritage steam Kent and East Sussex Railway. The River Rother, which runs through the village, is the county boundary.
Despite calling itself a 'pictorial history', there is a good deal of text – see the specimen page below. See also below the author's preface. The author mentions 160 people in the village – it is not stated how many copies of the book were printed, but we have not been able to find any other copies for sale on the internet.
£18.00
(FREE UK Mainland delivery)
Click to enlarge images below