Art
Books >
Art
>
NIDAROS CATHEDRAL - THE STAINED GLASS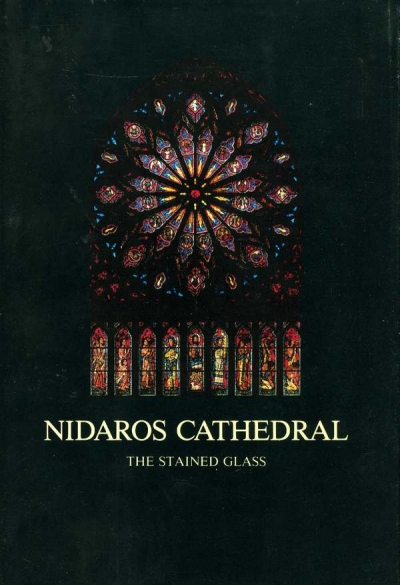 Norway – Suul, Torgeir Flekk
NIDAROS CATHEDRAL - THE STAINED GLASS
Translated by Michael Stevens, text entirely in English, album of colour photographs of the windows with the scriptural passage the window is depicting and a detail from the window on the facing page (see specimen pages below), plan of cathedral showing position of each window, pages not numbered (but in fact 120 pp), dark red imitation morocco leather in d/w, rear of d/w a little scratched, otherwise in very good condition, Nidaros Domkirkes Restaureringsarbeider (Trondheim, Norway) 1983
21.3 x 14.5 cm, 430g, ISBN 8 29053 600 3
Nidaros is the medieval name for the Norwegian city of Trondheim, and its cathedral still goes under that name. The first building on the site was started in 1070, but the cathedral as it is today (see picture below) was not finished till around 1300. In the intervening centuries the cathedral also suffered a succession of devastating fires, one started by a lightning strike. The rebuilding and restoration of the cathedral was started in 1869 and officially finished in 2001.
None of the medieval stained glass had survived the fires, and it was replaced between 1908 and 1934.
See below the extract from the book's introduction.
As far as we can establish, the book, at any rate in its English translation, is now out of print.
£10.75
(FREE UK Mainland delivery)
Click to enlarge images below