England South-East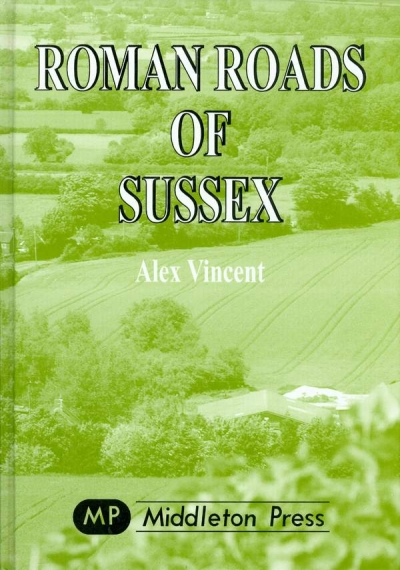 Vincent, Alex
ROMAN ROADS OF SUSSEX
Signed by author on title-page (see picture below), very numerous b&w photograph illustrations, extracts from 1940s Ordnance Survey maps, location map, description of route of each road, index, 96 pp, glazed green pictorial boards (no d/w, but the publisher does not use them), in near fine condition, Middleton Press 2004
23.3 x 16.3 cm, 410g, ISBN 1 90170 648 6
See below the brief description from the book's rear cover.
The author uses one-inch Ordnance Survey maps from the 1940s as they show considerably fewer built-up areas compared to the modern maps, and this makes it easier to pick out the course of the Roman roads.
The publisher's website describes the book as 'out of stock', which may well be a euphemism for 'out of print'. Other booksellers clearly believe so, if their prices are anything to go by.
£12.00
(FREE UK Mainland delivery)
Click to enlarge images below