Environmental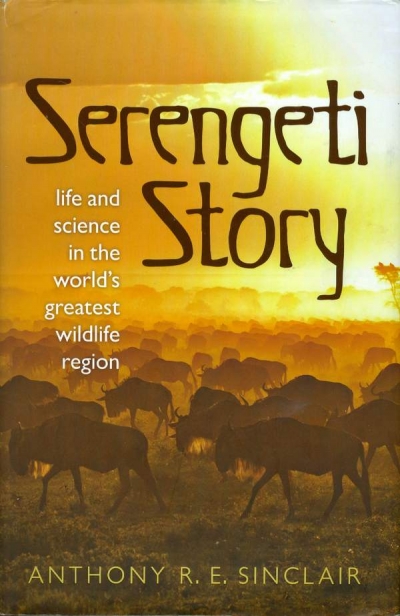 Sinclair, Anthony R.E.
SERENGETI STORY
Life and Science in the World's Greatest Wildlife Region, colour photo illustrations, 4 maps, appendix giving details of the main species found in the Serengeti, bibliographical notes, index, xiv & 270 pp, brown boards in d/w, small tear to top of d/w neatly repaired, otherwise in very good condition, Oxford University Press 2012
23.2 x 15 cm, 620g, ISBN 978 0 19964 552 7
That is, the National Park in Tanzania. See below the descriptions from the dustwrapper flap and from the rear of the dustwrapper.
Despite the book's comparatively recent date, and its heavyweight academic publisher, it is now out of print, and only available as an ebook at £15.18. Prices asked by other booksellers for this hardback 'real' book start at £77.87 and go up to well over £200. I haven't got the cheek . . .
£18.50
(FREE UK Mainland delivery)
Click to enlarge images below