Railways
Books >
Railways
>
THE SOUTHERN ELECTRIC STORY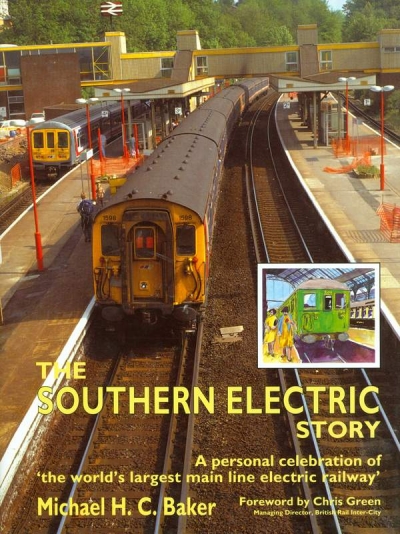 Baker, Michael H.C.
THE SOUTHERN ELECTRIC STORY
A Personal Celebration of 'The World's Largest Main Line Electric Railway', very numerous b&w photo illustrations, route maps, appendices listing the types of electric multiple units and preserved Southern EMU carriages, index, 128 pp, green boards in d/w, in near fine condition, Silver Link Publishing (Peterborough, Cambridgeshire) 1994
27.5 x 20.7 cm, 760g, ISBN 0 94797 185 8
That is, primarily dealing with the 'slam-door' trains up to the 1980s. It amuses me, when guards on the Southern are striking because they claim that safety is compromised if anyone but the guard allows the public to open and close the train doors, that up to the 1980s anyone at all could open the train doors, at any time.
The book is not quite an album of photos – there is a good deal of text. See also below the description from the dustwrapper flap.
Long out of print.
£8.75
(FREE UK Mainland delivery)
Click to enlarge images below