Military History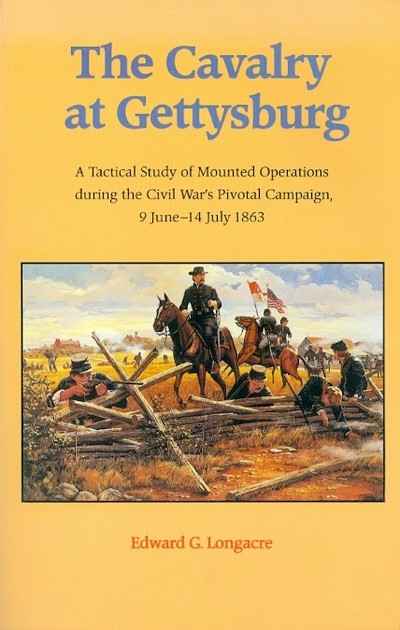 Longacre, Edward G.
THE CAVALRY AT GETTYSBURG
A Tactical Study of Mounted Operations During the Civil War's Pivotal Campaign, 9 June – 14 July 1863, illustrations from b&w photographs and drawings, map and battle-plans, notes, bibliography & index, 338 pp, paperback, spine and top of front cover a little faded, otherwise in very good condition with uncreased spine, University of Nebraska Press (Lincoln, Nebraska) 1993
22.7 x 14.5 cm, 460g, ISBN 0 80327 941 8
Originally published in 1986. See below the extract from the author's preface, and the reviews from the book's rear cover. (Is there really such a thing as a "Gettysburg enthusiast"?).

Still in print, and available in this country at £15.99.
£8.50
(FREE UK Mainland delivery)
Click to enlarge images below