Aircraft
Books >
Aircraft
>
THE FRIENDLY SQUADRON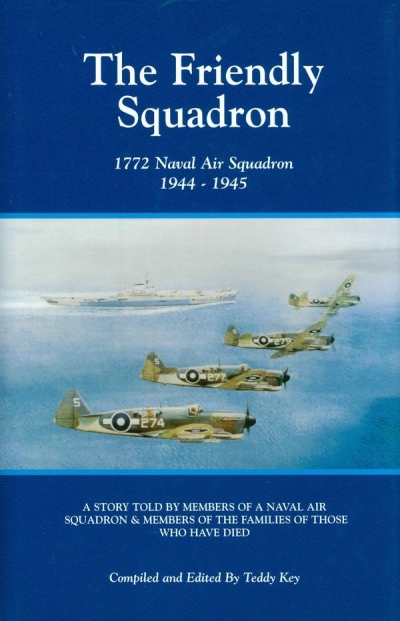 Key, Teddy (compiler & editor)
THE FRIENDLY SQUADRON
1772 Naval Air Squadron 1944-1945, A story told by members of a Naval Air Squadron and members of the families of those who have died, numerous b&w illustrations from photographs, drawings and reproductions of maps, presentation inscription (apparently by the editor) on front endpaper (see picture below), x & 301 pp, black boards in d/w, in very good condition, Square One Publications (Upton upon Severn, Worcestershire) 1997
23.3 x 14.5 cm, 670g, ISBN 1 89995 523 2
Flying Fireflies from HMS 'Indefatigable' over and around Japan. See the description below from the dustwrapper flap.
Although it is nowhere stated in the book that it is a limited edition, our copy has the number '390/650' written at the top of the endpaper. Every copy of the book we have found for sale is also signed by the editor.
Long out of print, and some booksellers are now asking ridiculous prices for their copies.
£19.50
(FREE UK Mainland delivery)
Click to enlarge images below