Topography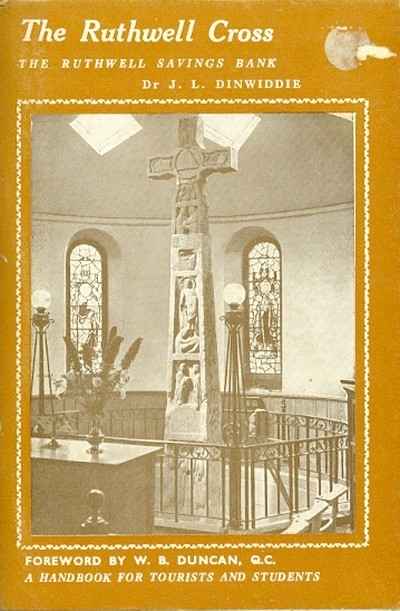 Dumfriesshire - Dinwiddie, Rev. John L.
THE RUTHWELL CROSS
and the Ruthwell Savings Bank, Illustrated – A Handbook for Tourists and Students, 6th Edition, abridged and revised, illustrations from b&w photographs and line-drawings, viii & 60 pp, stapled pamphlet with d/w, price-label removed from front cover (see illustration), otherwise very good, Robert Dinwiddie & Co. Ltd. (Dumfries) 1975
18.4 x 12.3 cm, 140g, no ISBN
The Anglo-Saxon cross, now in the Parish Church, bears the earliest written English inscription, part of the poem "The Dream of the Rood", written in runes in the 7th century.
This pamphlet is abridged from the original hardback edition, published in 1927, but now very rare.
£3.50
(FREE UK Mainland delivery)
Click to enlarge images below