England Central South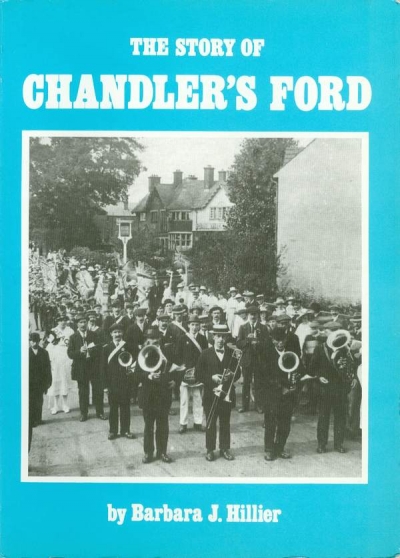 Hampshire - Hillier, Barbara J.
THE STORY OF CHANDLER'S FORD
Very numerous b&w photo illustrations, 88 pp & 8 pp advertisements for local businesses, paperback, edges of covers a little bumped, corners a little creased, otherwise in good condition with uncreased spine, Paul Cave Publications (Southampton), undated (c.1984)
24 x 17 cm, 310g, ISBN 0 86146 052 9
Now effectively a suburb of Eastleigh, just off the M3 motorway. See below the extract from the author's introduction.
Only ever published in paperback, and long out of print.
£5.75
(FREE UK Mainland delivery)
Click to enlarge images below