Archaeology
Books >
Archaeology
>
TOWNS, VILLAGES AND COUNTRYSIDE OF CELTIC EUROPE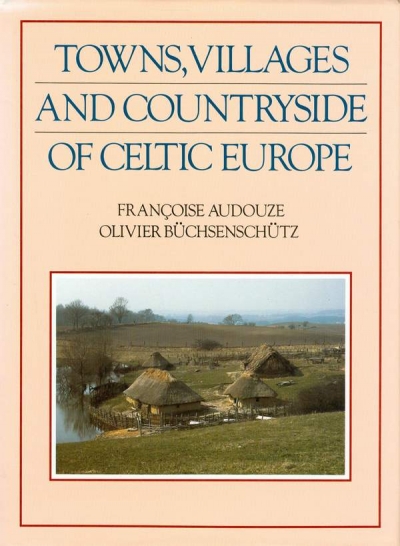 Audouze, Françoise & Büchsenschütz, Olivier
TOWNS, VILLAGES AND COUNTRYSIDE OF CELTIC EUROPE
From the Beginning of the 2nd Millennium to the End of the 1st Century BC, Translated by Henry Cleere, text and captions entirely in English, very numerous b&w illustrations from photographs, line-drawings, plans and diagrams, maps, location maps on endpapers, bibliography and index, 256 pp, red boards in d/w, spine of d/w sunned, otherwise in very good condition, BCA by arrangement with Batsford 1991
24.7 x 18.3 cm, 1010g, ISBN 978 0 71346 523 5
See below the description from the dustwrapper flap. The text is in small type and in double columns (see specimen page below), and, as can be seen from the book's size and weight, this is a serious and scholarly study.
A search on the Batsford website under this title throws up a vast number of books, including 'Bognor Regis Then and Now', but not this book. We conclude the book is now out of print.
One of those annoying books which weighs just over a kilogramme. This means it would cost a good deal to send abroad, so if you are outside the U.K. and are thinking about buying it, please email us first on enquiries@monkshillbooks.co.uk and we will quote a price for postage.
£8.75
(FREE UK Mainland delivery)
Click to enlarge images below