Nautical
Books >
Nautical
>
THE REMARKABLE LIFE OF VICTORIA DRUMMOND, MARINE ENGINEER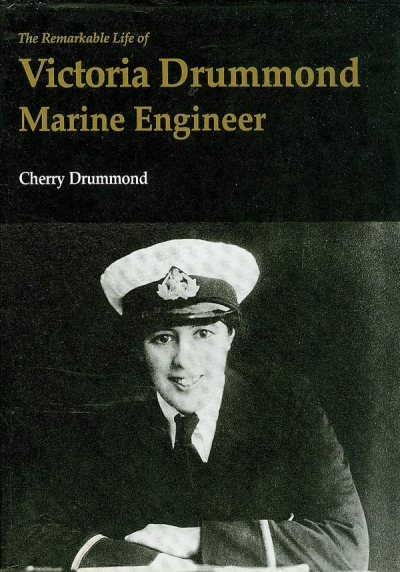 Drummond, Cherry
THE REMARKABLE LIFE OF VICTORIA DRUMMOND, MARINE ENGINEER
Signed by the author on the title-page (see picture below), a few b&w photo illustrations, appendix listing the ships she served in and their voyages, [vi] & 354 & v pp, black boards in d/w, top edge of d/w creased, small tears to d/w neatly repaired, otherwise in very good condition, Institute of Marine Engineers 1994
21 x 14.5 cm, 690g, ISBN 0 90720 654 9
See below the description from the dustwrapper flap.
Under the author's signature on the title-page is a testimonial from (I believe) a previous owner of the book. As the handwriting is difficult to read, my interpretation is given below.
The diagonal lines across Victoria Drummond's picture are a quirk of our scanner, and do not appear on the dustwrapper itself.
The book is long out of print, and now scarce. One American bookseller is asking £306.65 for his copy, and states 'may not have a dust jacket. Might be an ex-library copy and contain writing/highlighting'. Words fail me . . .
£32.50
(FREE UK Mainland delivery)
Click to enlarge images below