Military History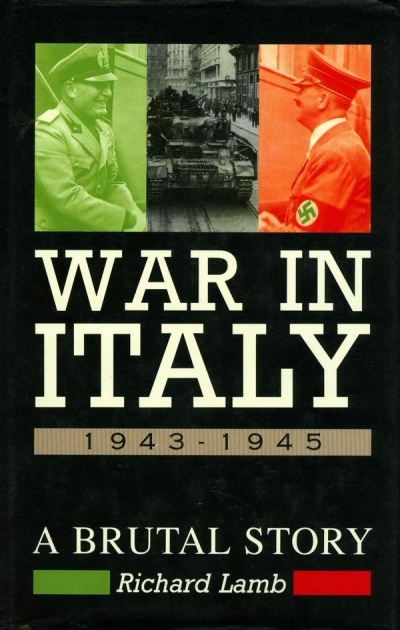 Lamb, Richard
WAR IN ITALY 1943-1945
A Brutal Story, signed presentation inscription by author on title-page (see picture below), b&w photo illustrations, 5 maps (one double-page), notes, bibliography, appendix giving translations of reports, index, xvi & 335 pp, black boards in d/w, in very good condition, John Murray 1993
23.3 x 14.9 cm, 740g, ISBN 0 71954 933 7
See the description below from the dustwrapper flap.
The Richard Vyvyan to whom the author presented the book was almost certainly the academic and schoolteacher of that name, who spent much of his career teaching at the International School at Geneva in Switzerland – see https://alumni.ecolint.ch/news/news.asp?id=315955. Richard Vyvyan had strong connections to Italy, and (as befits an academic) the book has several print-outs included loose, such as 'Times' obituaries of people mentioned in the book.
The book was also published in paperback, but all editions are now out of print.
£8.75
(FREE UK Mainland delivery)
Click to enlarge images below