Overseas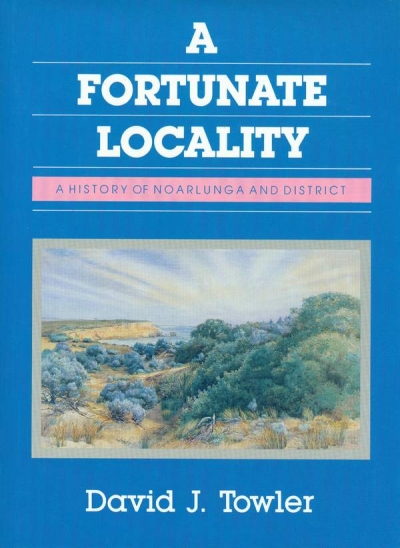 [Australia] Towler, David J.
A FORTUNATE LOCALITY
A History of Noarlunga and District, very numerous b&w illustrations from photographs and drawings, bibliography, index, x & 214 pp, blue boards in d/w, very slight creasing to top edge of d/w, base of spine slightly rubbed, otherwise in very good condition, Peacock Publications (Kent Town, South Australia) 1986
24 x 17.7 cm, 770g, ISBN 0 90920 911 1
Noarlunga is now a suburb to the south of Adelaide in South Australia, adjacent to the McLaren Vale wine-growing region. The book was published as part of Noarlunga's Jubilee 150 Celebrations. See the description below from the dustwrapper flap.
Long out of print.
£19.50
(FREE UK Mainland delivery)
Click to enlarge images below