Science & Technology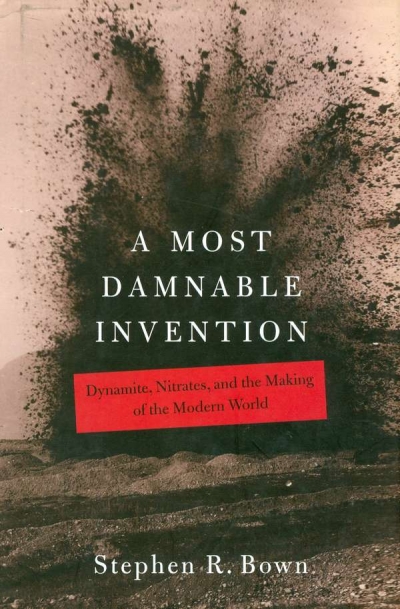 Bown, Stephen R.
A MOST DAMNABLE INVENTION
Dynamite, Nitrates, and the Making of the Modern World, numerous b&w illustrations from photographs and engravings, chronology, bibliography, index, xvi & 272 pp, black boards in d/w, top and bottom edges of d/w very slightly creased, presentation label on front endpaper, very slight spotting to closed edges of pages, otherwise in very good condition (but see note below), Thomas Dunne Books (New York) 2005
20.8 x 13.2 cm, 450g, ISBN 978 0 31232 913 6
See below the description from the dustwrapper flaps and the review from the rear of the dustwrapper.
The first few gatherings appear to have used a different quality paper, which has resulted in the closed edges of pages presenting a slightly different shade from the remaining gatherings.
The book was also published in paperback, but all editions are now out of print.
£8.75
(FREE UK Mainland delivery)
Click to enlarge images below