Wild Animals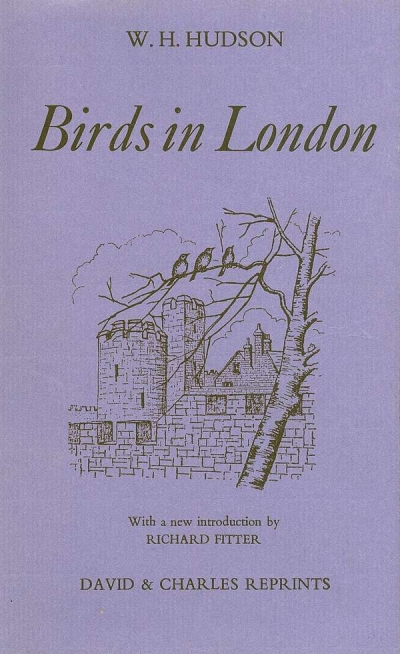 Hudson, W.H.
BIRDS IN LONDON
Reprint of 1898 edition with a new Introduction by Richard Fitter, b&w illustrations from paintings and photographs, map, bibliography and index, xvi & 339 pp, brown boards in d/w, spine of d/w slightly sunned, otherwise in very good condition, David & Charles (Newton Abbot, Devon) 1969
21.5 x 13.2 cm, 820g, SBN 71534 690 3
See the description below from the dustwrapper flap.
Since the book is now out of copyright under US law, there are a bewildering number of American paperback reprints available. However, this 1969 reprint is a proper sewn hardback, and will open flat.
£6.75
(FREE UK Mainland delivery)
Click to enlarge images below