England South-West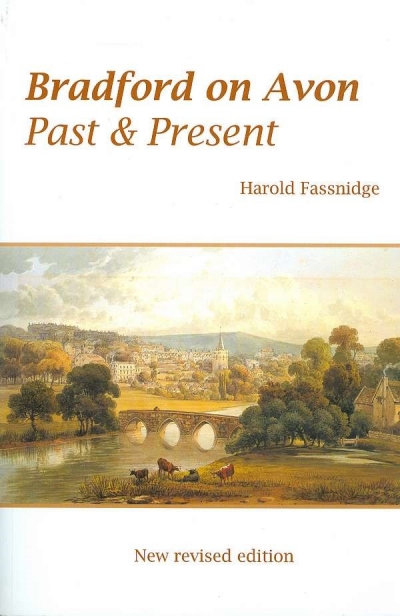 Fassnidge, Harold
BRADFORD ON AVON
Past and Present, 2nd edition, revised, expanded and reset, frontispiece 1899 map and numerous b&w illustrations from drawings, engravings and photographs, ground-plans, notes, bibliography and index, 192 pp, paperback, would probably pass as 'new' in most bookshops, Ex Libris Press (St Helier, Jersey) 2007
23.3 x 15 cm, 490g, ISBN 978 1 90334 130 8
See the description below from the rear cover of the book.
Only ever published in paperback, and now out of print. Beware – most of the copies on other booksellers' websites will be of the first, unrevised, edition of 1988.
There are two copies of this 2007 edition on The Website That Is Intent on World Domination, both priced at £139.12 including postage. Considering that Abebooks has a copy of this edition on its website at £11.35 including postage, they are being a little optimistic . . .
£10.50
(FREE UK Mainland delivery)
Click to enlarge images below