Military History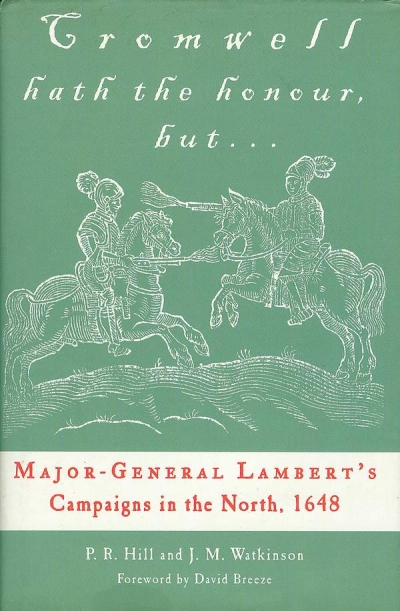 Hill, P.R. & Watkinson, J.M.
'CROMWELL HATH THE HONOUR, BUT . . .'
Major-General Lambert's Campaigns in the North, 1648, b&w photo illustrations, 16 maps and diagrams, chronological table, glossary, appendix on sources, brief biographies of significant people mentioned, appendix reprinting Captain Birch's 'diary', notes, bibliography and index, xxxviii & 216 pp, black boards in d/w, small stain (coffee?) to closed bottom edge of pages (not affecting pages themselves), otherwise in very good condition, Frontline Books (Barnsley, South Yorkshire) 2012
23.3 x 14.8 cm, 630g, ISBN 978 1 84832 654 5
That is, during the second English Civil War, 1648-9.
See below the description from the dustwrapper flap and from the rear of the dustwrapper.
Still in print at £25.
£9.75
(FREE UK Mainland delivery)
Click to enlarge images below