Collecting
Books >
Collecting
>
ENGLISH CREAM-COLOURED EARTHENWARE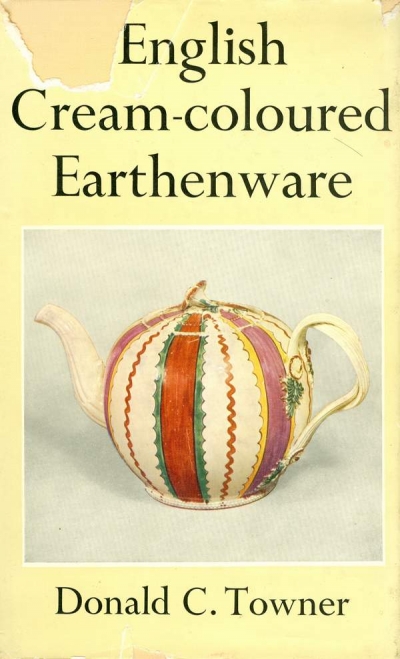 Towner, Donald C.
ENGLISH CREAM-COLOURED EARTHENWARE
Faber Monographs on Pottery and Porcelain series, colour frontispiece, 3 colour plates and 96 pp b&w plates from photographs, line-drawings and reproductions of makers' marks in text, bibliography and index, xvi & 107 & [96] pp (plates), cream buckram in d/w, d/w a little tatty with small portions missing, small dent to edge of rear cover, top edge of closed pages spotted, but binding and contents very good, Faber & Faber 1957
24.7 x 15 cm, 650g, no ISBN
See below the description from the dustwrapper flap. The books in the series were all published separately and stand on their own.
This was clearly a reference book for an antique dealer – see below the previous owner's stamp on the front endpaper. A Google search reveals that 67 Walton Street is now the 'village ironing shop'!
Long out of print.
£10.50
(FREE UK Mainland delivery)
Click to enlarge images below