Naval History
Please scroll down for details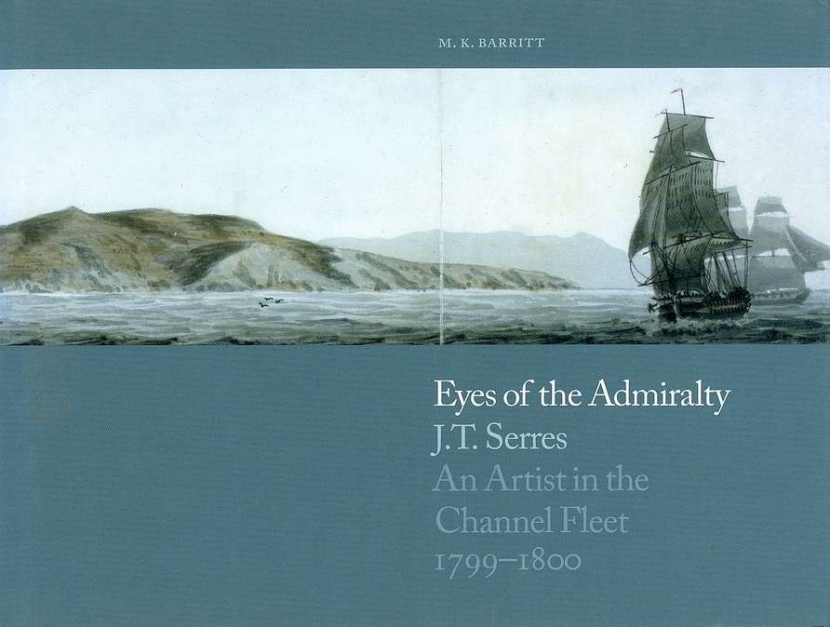 Click to enlarge images below
Barritt, M.K.
EYES OF THE ADMIRALTY
J.T. Serres : An Artist in the Channel Fleet 1799-1800, very numerous colour illustrations from Serres' watercolours, other illustrations from contemporary maps and charts and from portraits, notes, bibliography and index, 144 pp, black boards in d/w, top edge of d/w a little rubbed, otherwise in very good condition, UK Hydrographic Office and National Maritime Museum (Greenwich) 2008, £11.50, E1
18.8 x 23.5 cm, 720g, ISBN 978 0 94806 579 8
In the archives of the Hydrographic Office at Greenwich there is a box, termed by the staff 'the coffin' (see picture below). This box contains 27 long watercolours of views from the sea, and mainly of the French coast, which the British navy was carefully watching, while also blockading the port of Brest, in view of the threat from Napoleon. The book explains the paintings' production and their extreme importance at the time, and reproduces many of the paintings for public view for the first time. See also (left) the description from the dustwrapper flap.
Despite the book's comparatively recent date, it is now out of print.
£11.50
(FREE UK Mainland delivery)