Overseas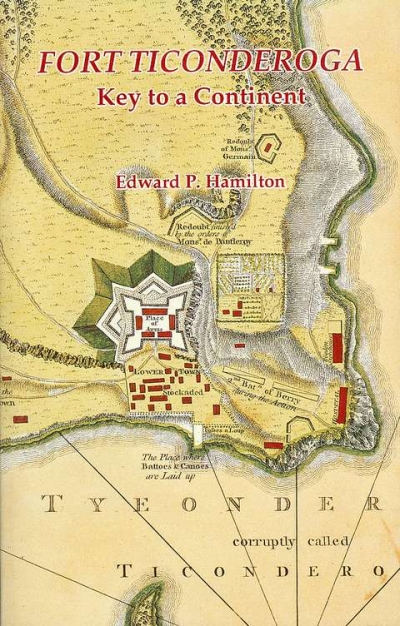 [United States] Hamilton, Edward P.
FORT TICONDEROGA
Key to a Continent, reprint of 1964 edition, maps, bibliography and index, xxxii & 261 pp, paperback, in very good condition, Fort Ticonderoga (Ticonderoga, New York) 1995
21.6 x 13.6 cm, 460g, ISBN 1 56715 053 5
In northern New York state, built by the French in 1755-7. The fort was of strategic importance during the 18th-century colonial conflicts between Great Britain and France, and played an important role during the War of Independence. The fort later fell into ruin, but has now been restored and is run as a museum.
The author was for many years in charge of the museum. See below the description from his foreword.
Surprisingly, the book is no longer shown on the museum's website (https://www.fortticonderoga.org) and so must be assumed to be out of print.
£8.50
(FREE UK Mainland delivery)
Click to enlarge images below