Science & Technology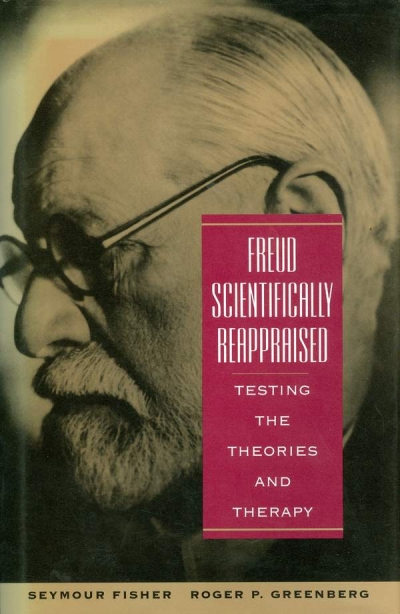 Fisher, Seymour & Greenberg, Roger P.
FREUD SCIENTIFICALLY REAPPRAISED
Testing the Theories and Therapy, notes under text, extensive bibliography (pp 287-335), indexes of authors and subjects, xiv & 353 pp, dark red imitation leather in d/w, rear and top edges of d/w sunned, otherwise as new, John Wiley & Sons, Inc. (New York) 1996
22.8 x 14.2 cm, 720g, ISBN 0 47157 855 X
See below the description from the dustwrapper flaps.
Still in print at an eye-watering £140.00 . . .
£27.50
(FREE UK Mainland delivery)
Click to enlarge images below