School and College Histories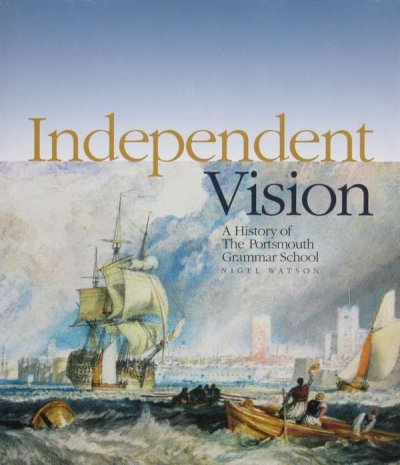 Watson, Nigel
INDEPENDENT VISION
A History of The Portsmouth Grammar School, very numerous illustrations (mostly in colour) from photographs, paintings, posters, cartoons, magazine covers and reproductions of architectural drawings, index, 156 pp, dark blue boards with gilt design in d/w, in as-new condition, James & James 2008
28 x 23.3 cm, 1250g, ISBN 978 1 90394 289 5
See the description below from the dustwrapper flap.
Long out of print, and now very scarce. The Website That Is Intent on World Domination has one copy available in the UK at £305.99 (plus £2.80 postage!), and slightly cheaper copies available in Canada and the USA, though neither bookseller will ship to the UK . . . I have been able to find no other copies for sale on the internet.
This is a large and heavy book and would cost a fortune to send abroad. If you are outside the UK and are thinking about buying it, please email us first on enquiries@monkshillbooks.co.uk and we will quote a price for postage.
£35.00
(FREE UK Mainland delivery)
Click to enlarge images below