Ancient History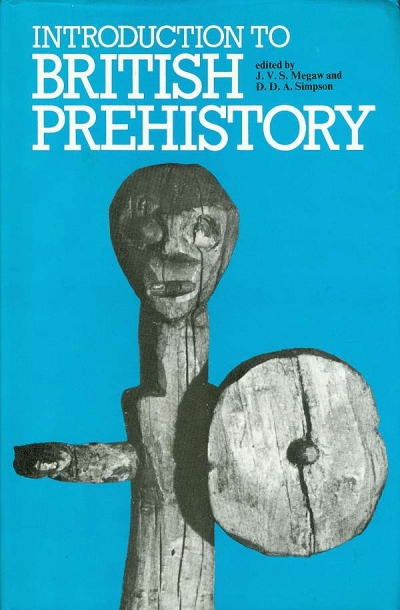 Megaw, J.V.S. & Simpson, D.D.A. (editors)
INTRODUCTION TO BRITISH PREHISTORY
From the Arrival of Homo Sapiens to the Claudian Invasion, very numerous b&w illustrations from photographs and line-drawings, diagrams, maps, ground-plans of archaeological sites, extensive bibliography, indexes of subjects and places, xvi & 560 pp, blue boards in d/w, corners very slightly bumped, otherwise in very good condition, Leicester University Press 1981
23.3 x 15.1 cm, 1120g, ISBN 0 71851 122 0
See below the description from the dustwrapper flap.
A real doorstop of a book, also published in paperback, though surely any book of this size and weight should only ever be a hardback. Our copy will also open flat, unlike a paperback.
Long out of print.
The book is heavier than you might expect, as the publisher used heavyweight paper to minimise show-through. It would therefore cost a good deal to send the book abroad. If you are outside the U.K. and are thinking about buying it, please email us first on enquiries@monkshillbooks.co.uk and we will quote a price for postage.
£9.75
(FREE UK Mainland delivery)
Click to enlarge images below