Wild Animals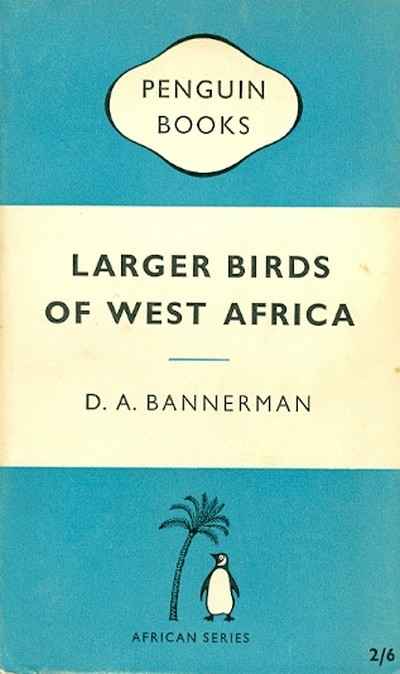 Bannerman, David A.
LARGER BIRDS OF WEST AFRICA
Illustrated by Henrik Gronvold, illustrations from line-drawings, glossary of technical terms, diagrams, owner's name on title-page, 195 pp, paperback, pages browned but otherwise in very good condition, Penguin Books 1958
18 x 10.4 cm, 130g, no ISBN
Long out of print.
I had no idea Penguin had an African series – very colonial . . . .
£3.50
(FREE UK Mainland delivery)
Click to enlarge images below