Art
Books >
Art
>
LOVE LETTERS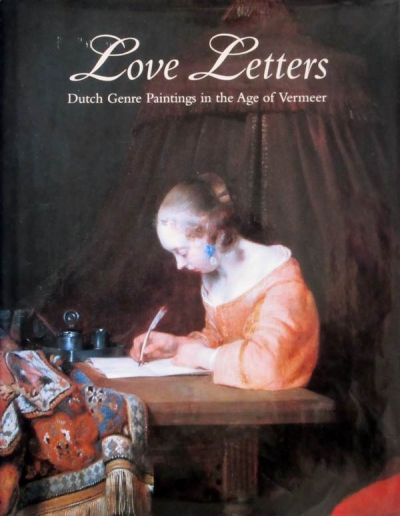 Sutton, Peter C. & others
LOVE LETTERS
Dutch Genre Paintings in the Age of Vermeer, very numerous illustrations (the main paintings in colour, details and associated art-works in b&w), bibliography and notes to the three essays, 208 pp, golden brown cloth in d/w, top edge of d/w slightly curled and small unobtrusive scratches to front of d/w, otherwise in very good condition, Frances Lincoln 2003
30.4 x 23.3 cm, 1510g, ISBN 0 71122 338 6
See below the description from the dustwrapper flap.
Published to accompany an exhibition of 44 paintings at the National Gallery of Ireland in Dublin and the Bruce Museum in Greenwich, Connecticut. All 44 of the paintings in the exhibition are reproduced full-page in colour, and the book contains three essays by experts on the genre (see the contents list below), so that the book represents a valuable monograph on the subject.
Now out of print.
Beware – this is a large and heavy book, as it uses heavyweight glazed paper to better reproduce the art-works, and the book would cost a good deal to send abroad. If you are outside the U.K. and are thinking about buying it, please email us first on enquiries@monkshillbooks.co.uk and we will quote a price for postage.
£17.50
(FREE UK Mainland delivery)
Click to enlarge images below