England Midlands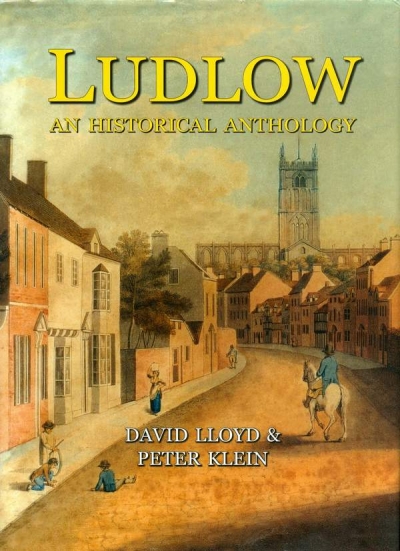 Shropshire - Lloyd, David & Klein, Peter
LUDLOW
An Historical Anthology, 2nd edition, very numerous b&w illustrations from paintings, engravings, drawings and photographs, map of 17th-century Ludlow on endpapers, notes under text, index, xviii & 126 pp, maroon boards in d/w, top edge of d/w a little bent with small tears neatly repaired, otherwise in very good condition, Phillimore (Chichester, West Sussex) 2006
27.3 x 19.9 cm, 730g, ISBN 1 86077 286 2
See below the description from the dustwrapper flap.
The first edition was published in 1984 in a slightly smaller (i.e. the normal Phillimore) format, with the title 'Ludlow : A Historic Town in Words and Pictures'. This larger second edition is now out of print again.
The dustwrapper was cut a little generously for the book, and is 2-3 mm too tall – hence the slight damage to its top edge.
£8.75
(FREE UK Mainland delivery)
Click to enlarge images below