Medieval History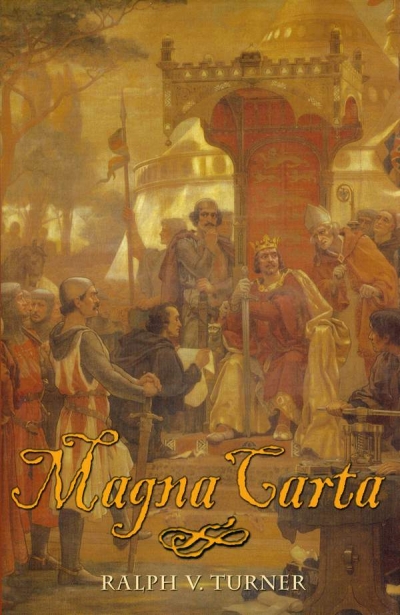 Turner, Ralph V.
MAGNA CARTA
Through the Ages, b&w illustrations from photographs of artefacts, copies of the charter, portraits and engravings, appendix translating the 1215 text, bibliography and index, xii & 256 pp, black boards in d/w, bottom corner of front cover very slightly bumped, very slight dent to rear cover, otherwise in very good condition, Pearson Longman 2003
23.3 x 14.8 cm, 590g, ISBN 0 58243 826 8
See below the description from the dustwrapper flap.
Although The Website That Is Intent on World Domination claims to be able to supply a hardback copy of the book from Routledge (which appears to have taken the book over), the Routledge website only offers a paperback copy at a steep £27.99. Our copy is a proper sewn hardback.
£9.00
(FREE UK Mainland delivery)
Click to enlarge images below