Social History and Economics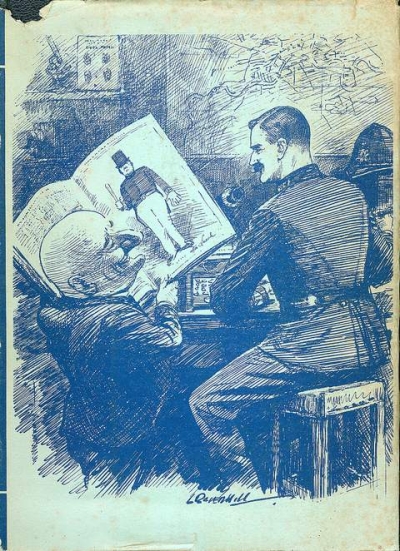 Pulling, Christopher
MR PUNCH AND THE POLICE
Very numerous line-drawn reproductions of 'Punch' cartoons (see examples below), x & 281 pp, beige buckram with dark blue leathercloth spine, with d/w, d/w a little foxed with small tears, covers a little spotted at top, otherwise in very good condition, Butterworths 1964
24.6 x 17.7 cm, 1020g, no ISBN
'Punch' was a satirical and humorous magazine, not unlike a slightly more staid 'Private Eye', established in 1841. It was very influential during the following century, but faded away in the 1990s.
'Punch' produced two series of books, which it called 'libraries', between the two wars, containing extracts from its writings and cartoons. However, neither included a volume on the police, and this book was compiled to fill the gap. See below the description from the dustwrapper flap.
Quite why the book had such a substantial binding we cannot tell, but the book weighs over a kilogram, so it would cost a good deal to send it abroad. If you are outside the U.K. and are thinking about buying it, please email us first on enquiries@monkshillbooks.co.uk and we will quote a price for postage.
£7.75
(FREE UK Mainland delivery)
Click to enlarge images below