Natural World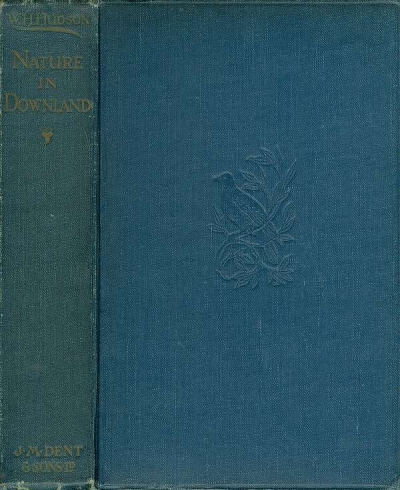 Hudson, W.H.
NATURE IN DOWNLAND
Re-set reprint of 1900 edition, index, x & 287 pp, blue cloth (no d/w, but I doubt whether there ever was one), extremities a little rubbed, gilt on spine faded, slight spotting to endpapers, but binding sound and very usable, Dent 1925
20.1 x 12.6 cm, 560g, no ISBN
That is, primarily the Sussex Downs.
Still in print in various paperback editions, though our copy is a cloth-bound hardback and will open flat.
The paperback edition by Amazon's own publishing house has a hilariously un-South-Downs-like Alpine view on its front cover, and appears to have been scanned with an optical character reader, with nobody then bothering to go back and correct the inevitable errors. See which of the two versions below you would prefer to read . . .
£5.75
(FREE UK Mainland delivery)
Click to enlarge images below