Naval History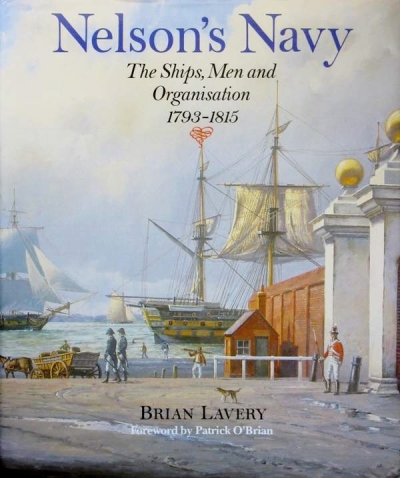 Lavery, Brian
NELSON'S NAVY
The Ships, Men and Organisation 1793-1815 – Revised second edition, very numerous b&w illustrations from paintings, engravings and photographs, plans of ships, very numerous diagrams and maps, appendices, bibliography and index, 352 pp, grey boards in d/w, bottom corners of covers a little bumped, otherwise in very good condition, Conway Maritime Press 1993
29.3 x 24 cm, 1870g, ISBN 0 85177 521 7
See below the description from the rear of the dustwrapper, and the contents list.
Still in print, in this edition, at £36. The book was originally published in 1989, and many of the copies for sale are of that first (and unrevised) edition.
Beware – this is a large and heavy book and would cost a good deal to send abroad. If you are outside the U.K. and are thinking about buying it, please email us first on enquiries@monkshillbooks.co.uk and we will quote a price for postage.
£16.50
(FREE UK Mainland delivery)
Click to enlarge images below