Medieval Literature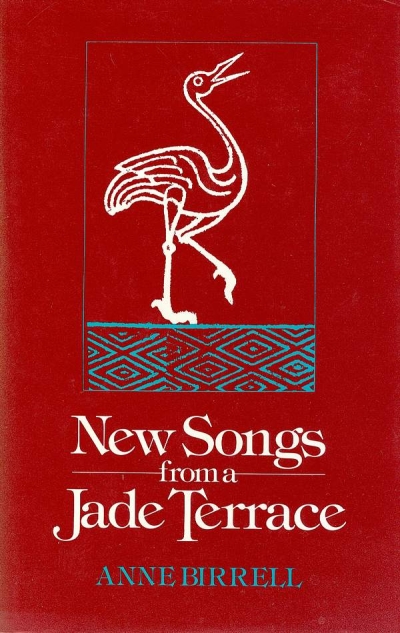 Birrell, Anne (translator & editor)
NEW SONGS FROM A JADE TERRACE
An Anthology of Early Chinese Love Poetry, Translated with Annotations and an Introduction, introduction, notes, chronological table, location map, appendix giving background to poets and poems, index of titles, xxx & 374 pp, maroon boards in d/w, spine of d/w a little sunned, otherwise in almost-new condition, George Allen & Unwin 1982
23.2 x 15.1 cm, 770g, ISBN 0 04895 026 2
See below the description from the dustwrapper flap.
An important and well-reviewed anthology, subsequently published as a Penguin Classics paperback, though Penguin have allowed their edition to go out of print. The book is now available only as a Routledge hardback library edition at an eye-watering £115.00, or as an e-book at £40.49.
This original George Allen & Unwin edition is a proper sewn hardback and so much easier to read (and will last much longer) than a paperback.
£17.50
(FREE UK Mainland delivery)
Click to enlarge images below