Art
Books >
Art
>
NICHOLAS HILLIARD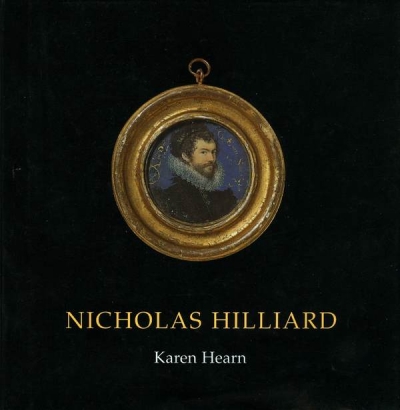 Hearn, Karen
NICHOLAS HILLIARD
30 colour plates of Hilliard's miniatures (most actual size), 25 pp introduction, bibliography and index, viii & 93 pp, blue boards in d/w, d/w a little dented with 2cm tear to bottom fold of front cover of d/w neatly repaired, otherwise in very good condition, Unicorn Press 2005
15.6 x 15 cm, 300g, ISBN 0 90629 082 1
See below the description from the dustwrapper flap.
Although the Unicorn Press website still shows the book as available new at £14.96, it is not possible to buy the book through the website. They refer you to Amazon, where only secondhand copies are available . . .
Yet another book where American booksellers ask ridiculous prices. One has his 'good' copy of the book at £130.05 including postage, but states 'May be ex-library'. Another American bookseller has a copy on eBay at £200.00, post free. Words fail me.
£7.75
(FREE UK Mainland delivery)
Click to enlarge images below