Art
Books >
Art
>
NICOLAS POUSSIN 1594-1665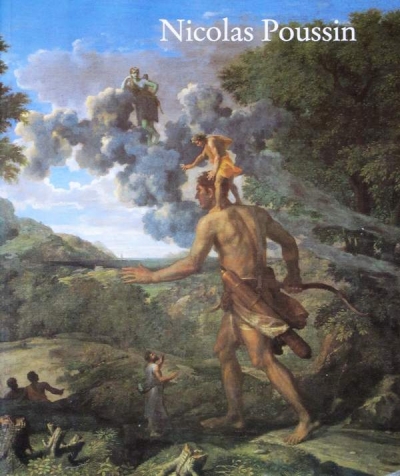 Verdi, Richard
NICOLAS POUSSIN 1594-1665
With an Essay by Pierre Rosenberg, exhibition catalogue entirely in English, 91 pp colour plates from the paintings, very numerous b&w illustrations from paintings and drawings, entries giving the background to each of the 91 paintings in the exhibition, introduction and Rosenberg's essay on 'Poussin at the Louvre', bibliography, 336 pp, sewn paperback, corners of rear cover a trifle bent, otherwise in very good condition with uncreased spine, Royal Academy of Arts in association with Zwemmer 1995
29.8 x 24.2 cm, 1750g, ISBN 0 30200 656 7
Issued to coincide with the exhibition at the Royal Academy in London 19 January – 9 April 1995, having previously been shown in Paris in 1994.
As with many such catalogues of national exhibitions, the catalogue also represents a valuable monograph on Poussin's works.
Even in paperback form, this is a large and heavy book, and would cost a fortune to send abroad. If you are outside the U.K. and are thinking about buying it, please email us first on enquiries@monkshillbooks.co.uk and we will quote a price for postage.
£9.75
(FREE UK Mainland delivery)
Click to enlarge images below