Cars & Motorcycles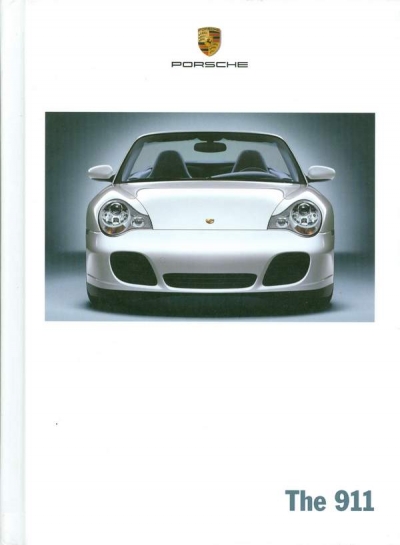 Dr. Ing.h.c.F. Porsche AG
THE 911
Advertising Catalogue Edition 04/04 (for the 2004 model year), text entirely in English, very numerous colour illustrations from photographs, diagrams and cutaway drawings (some double-page – see specimens below), graphs in text, appendix giving technical specifications, index, 144 pp, pictorial glazed boards (no d/w, but we doubt whether there was one), in fine condition, Dr. Ing.h.c.F. Porsche AG (Stuttgart, Germany) 2004
20.4 x 14.7 cm, 490g, no ISBN
Despite Porsche stressing the 911's heritage ('a true icon of automotive design since its debut in 1963'), this was the third iteration of the 911 concept, given the Porsche designation 996. It had an all-new chassis platform and a new four-valve water-cooled engine.
Since the car cost serious money (in 2004 they started at just over £62,000), Porsche did not provide a simple brochure. This is a proper sewn book with a hardcover binding.
The actual models featured in this catalogue are the Carrera 2 Cabriolet, the Targa, the Carrera 4S and the Carrera 4S Cabriolet – so no Turbos, GT2s or GT3s.
£12.00
(FREE UK Mainland delivery)
Click to enlarge images below