Aircraft
Books >
Aircraft
>
RAF AIRFIELDS OF WORLD WAR 2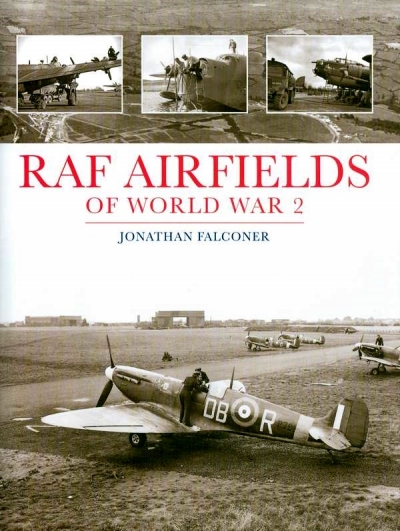 Falconer, Jonathan
RAF AIRFIELDS OF WORLD WAR 2
Very numerous b&w photo illustrations, many airfield layout plans (some double-page), maps and reproductions of documents to illustrate the accounts in the second part of the book, appendices and bibliography, 320 pp, pictorial glazed boards in d/w, d/w very slightly creased, otherwise in very good condition, Crécy Publishing (Manchester) 2016
28 x 20.9 cm, 1450g, ISBN 978 1 85780 349 5
See the descriptions from the dustwrapper flap and from the rear of the dustwrapper. For once the dustwrapper hype is justified, with details of the dates each squadron used each airfield and which aircraft they used (see specimen page below). You feel the information would have been almost impossible to collate without computers. The book is saved from being a simple work of reference by the second part of the book (pp 223-289), subtitled "The Human Dimension" – see the author's description below.
Still in print at a substantial £35.00.
A heavier book than you might think – the publisher used heavyweight paper to better reproduce the many photos – so it would cost a good deal to send abroad. If you are outside the U.K. and are thinking about buying it, please email us first on enquiries@monkshillbooks.co.uk and we will quote a price for postage.
£16.50
(FREE UK Mainland delivery)
Click to enlarge images below