Wild Animals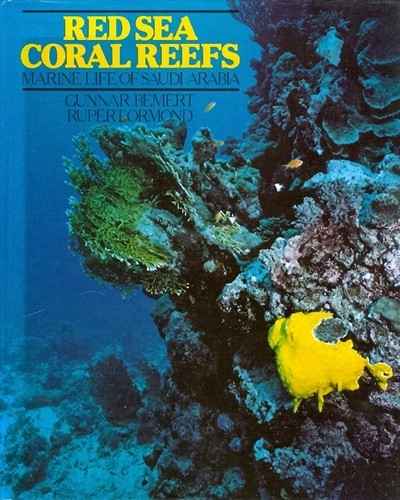 Bemert, Gunnar & Ormond, Rupert
RED SEA CORAL REEFS
Marine Life of Saudi Arabia, extensive text with very numerous colour photographs and diagrams, technical details of photos, bibliography & index, 192pp, navy blue cloth in d/w, fine except for slight fading to spine and edges of d/w, Kegan Paul International 1981
26.5 x 21 cm, 1080g, ISBN 0 71030 007 7
A more scholarly book than it first appears – Rupert Ormond is a research biologist – though there are sections on diving and taking your own photographs (and on the dangers of doing so, with scary pictures of sharks!).
See the description (below) from the dustwrapper flap.
Now available only as an e-book, at a steep £31.34.
£10.25
(FREE UK Mainland delivery)
Click to enlarge images below