Nautical
Books >
Nautical
>
SAILING SHIPS OF THE LONDON RIVER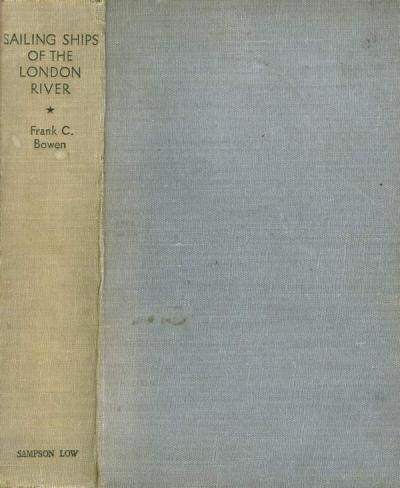 Bowen, Frank C.
SAILING SHIPS OF THE LONDON RIVER
Illustrated by Pelham Jones, each ship illustrated with a line-drawing (see specimen page below), index, x & 310 pp, blue-grey cloth (missing d/w), marks to covers, spine faded, small tear at edge of spine, spotting to closed edges of pages (occasionally extending to margins of pages) and first and last few pages, otherwise in good condition, Sampson Low, Marston & Co, undated (but in fact 1936)
22 x 13.6 cm, 730g, no ISBN
A reprint in book form of short individual ship histories originally published in the 'Gravesend Reporter'. See the description below from the book's introduction.
Long out of print.
£6.75
(FREE UK Mainland delivery)
Click to enlarge images below