Wild Animals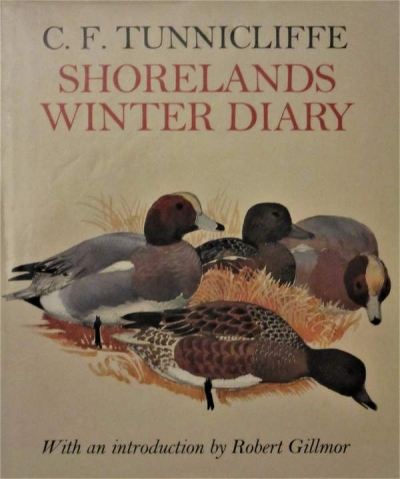 Tunnicliffe, C.F.
SHORELANDS WINTER DIARY
Frontispiece and very numerous colour and b&w illustrations from his watercolours and pen and pencil drawings (see specimen page below), location map of Anglesey, endpapers reproducing pages from the manuscript, index, 160 pp, maroon boards in d/w, spine sunned, otherwise in very good condition, Robinson Publishing 1992
28 x 22.5 cm, 1060g, ISBN 1 85187 139 0
See below the description from the dustwrapper flap.
Long out of print.
A larger and heavier book than you might think – the publisher used heavyweight paper to better reproduce the many coloured illustrations – so it would cost a good deal to send abroad. If you are outside the U.K. and are thinking about buying it, please email us first on enquiries@monkshillbooks.co.uk and we will quote a price for postage.
£9.00
(FREE UK Mainland delivery)
Click to enlarge images below